How to Find a Good Builder
Making improvements and alterations to your home can either be a disaster or a solid investment in your future, depending on the quality of your building contractor. This guide will show you how to find a good builder and – just as importantly – provide tips on how to spot a dodgy one.
The Problems with Finding Good, Honest Builders
The horror stories are out there in force. Who hasn't heart tales of dishonest contractors and cowboy builders who promise cheap quotes then disappear off the face of the earth after doing shoddy work that is at best ugly and at worst dangerous?
The nature of building work means that you have to put a lot of money, time and trust into people you don't know. Thankfully, by doing thorough research and following these tips, can take most of the guesswork out of your decision-making.
Before You Start
There are a few things that you need to do before you contact any builders, to make sure the job runs as smoothly as possible.
Grand Designs
The best way to make sure that your prospective builder will give you accurate estimates is by giving them a thorough plan designed by a professional architect. A full extension designed on the back of a napkin won't cut it with a decent builder. They will need scaled drawings and plans of the proposed job so that they can price up the work accurately.
Investing in a good architect is just as important as finding a good builder. Do some research online, ask friends and family for recommendations, or look up an accredited architect via websites like the Homeowner's Alliance. Not only can an architect create accurate plans for a builder to follow, they might also be able to help you maximise your space, create a stunning design and even add more money to the value of your home.
Proper Planning Prevents Poor Performance
Everything about your building project will run more smoothly if you plan ahead. Start by checking if you need planning permission from your local planning department, and if there are any covenants on your land. Certain buildings, such as garden rooms and conservatories, come under Permitted Development Rights, meaning that you won't need formal planning permission, but it's best to double check before you break ground.
You may need Building Regulations Approval, depending on what you're planning. Anything to do with fuse boxes, windows, doors and heating systems must be signed off by the council. However, if your builder is registered with a "competent persons scheme" like Fensa or HETAS, you don't need to worry.
Note: Always check that you have permission to carry out any building work. If you are found to be in breach of regulations, you can be forced to remove all work carried out at your own expense.
Personal Recommendations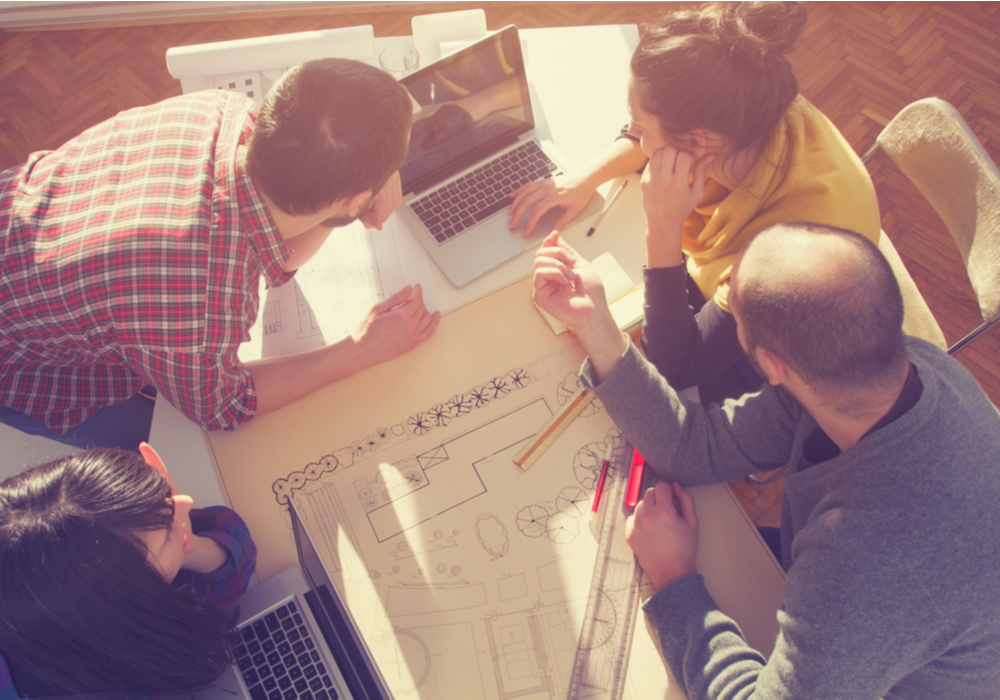 When it comes to finding a good builder, you can't go far wrong by getting personal recommendations. Some of the best tradespeople out there work almost solely by word of mouth. Managing to pin one of them down could save you time, money and a lot of heartache.
Ask around your friends and family. They might know someone who could help you. If so, ask them these questions about the builder and how well they tackled the project:
Did they start and finish on time?
Did they keep the site tidy and dust-free?
Did they leave any mess to clean up afterwards?
Did they stick to budget and tell you what the money was spent on?
Did they do a good job and were you satisfied?
Did they get on with the neighbours?
Although this is a good starting point, don't just rely on what your mate from work told you about their builder – ask to take a look at the work for yourself. What's the quality of the finish like? You don't have to be an expert to carry out a few tests and ask the right questions about a completed project.
Finding a Good Builder Online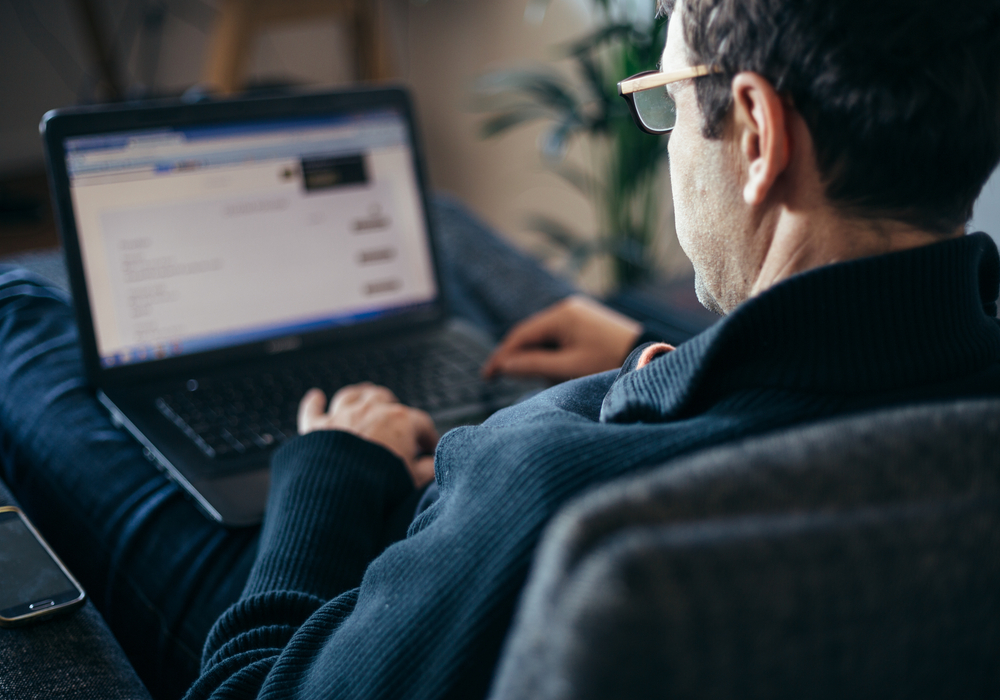 Not everyone is lucky enough to find a good builder just by asking their in-laws. You might have moved to a new area or everyone you spoke to could only tell you horrors stories about cowboy builders and dishonest tradespeople. Don't despair! There are plenty of ways to find a good builder without leaving the comfort of your own home. Here are some of the sites that can help you to do so:
Buy With Confidence
If you want to find a list of builders who have been checked by Trading Standards, the non-profit Buy With Confidence scheme is a good place to start. After dealing with mountains of rogue traders, some local authorities banded together to create a list of trusted traders across the UK. Customers are able to rate the businesses on the website as well. The scheme is monitored by the Citizen's Advice Consumer Service, so there's a good chance that you'd quickly find out if any of those listed were dishonest traders.
TrustMark
Another not-for-profit scheme, TrustMark acts as an online portal for finding good builders and tradespeople according to best practice trading principles set out by Trading Standards. The site displays a detailed Customer Charter that all businesses have to accept before they can join the scheme. There's plenty of free advice on offer and the all-important customer reviews section is full of honest feedback from real projects.
TrustATrader
The original recommendation site for tradespeople, TrustATrader is an online directory for everyone from painters to solar panel installers. You simply search for a tradesperson in your area and select one from a list of eligible companies. You can browse their personal profile, which includes previous work, photos, insurance details and reviews from former customers.
MyBuilder
MyBuilder bills itself as a matchmaking site for builders and homeowners. They, and other similar private sites, have turned the search process upside down. Instead of reaching out to lots of builders and asking them for quotes, you post a job on their site and builders bid for the job with their estimates. They say they turn down a third of builders and tradespeople who apply and put all of their clients through a vetting process that weeds out cowboys and time wasters.
Nextdoor
If you don't want to go knocking on doors in your local neighbourhood asking about reliable builders, try posting on Nextdoor. Think of it as a social network for your neighbourhood – a forum for asking questions and building relationships with the people who live close to you. Posts enquiring about local tradespeople are common and can be a good way to get honest opinions and recommendations from neighbours you otherwise wouldn't know.
Talk to the Builder
If you think you've found the right builder, it's time to interrogate them. Prepare a thorough list of questions about everything from their experience to their insurance arrangements. This shows that you know what you are talking about and are serious about the project. It will also help you to understand the important factors that will affect your project. Don't be afraid to ask stupid questions: you're not the expert here and don't have to pretend to be. Ask them these 12 questions as a minimum:
1.      Have you done a job like mine before?
You don't know how much experience your builder has. Even if you think your job is a simple one, the last thing you want is for your home to be the guinea pig for a rookie builder. If your builder seems confident, ask to see evidence of their previous work.
2.      How long have you been trading?
A builder with a long history of happy customers won't hesitate to put you in touch with them or show you evidence of their work. They will be experienced and know other tradespeople who can help with all aspects of your project. If your builder hasn't got a strong client history, it's a red flag that they might not be 100% honest or that they have left unhappy customers in the past. Don't forget that you can check their trading history yourself on Companies House.
3.      Can you provide me with the contact details of your most recent customers?
A good builder won't hesitate to give you the opportunity to see their good work first-hand. If they're a busy builder, there will be plenty of opportunities to inspect their work and ask previous customers for their opinion. There's no good excuse for not allowing you to get in touch with their past customers. Even a phone call could answer a lot of questions.
4.      Do you provide your customers with written estimates?
Staying on budget is key to the success of any project. A verbal estimate is, as the saying goes, as good as the paper it's written on. Itemised estimates are good indicators of a professional operation and will allow you to compare like-for-like quotes from different builders. Don't forget though, that it's still just an estimate; the costs can and probably will change.
5.      What about quotes?
Quotes, unlike estimates, are legally binding. When a builder has quoted you a price on paper, it is a fixed priced that they are legally obliged to stick to. Unless the scope of the job changes drastically, there's no getting out of it. Make sure you know the difference between a quote and an estimate, because a quote can be used in a legal dispute, while an estimate cannot. When you're looking for a good builder, getting the right estimates and quotes is vital.
6.      Do you offer any guarantees?
When it comes to guarantees, a builder that promises to do a good job just isn't enough. When a builder offers insurance-backed guarantees, you know that you're in safe hands. The gold standard of Insurance-Backed Guarantees (IBGs) come from independent organisations like the Consumer Protection Association, and typically offer 5 to 10-year guarantees. Without guarantees, your builder could leave you with a dangerous extension and there will be nothing you can do about it.
7.      Will there be Any Hidden Costs?
Even if you have a written quote, it might be for the building work only. Make sure that what you agree to covers all materials, time and eventualities. You don't want to be hit with hidden costs like skips or portable toilet hire. There may well be unexpected changes to the job, in which case you can address these at the time. Clear communication is essential at every stage, so make sure that you and you builder have a good understanding.
8.      Do You Belong to Any Professional Trade Associations?
Builders rely on trust and reputation to get new business. One of the best ways to spot a real professional is to see if they are a member of an accredited trade body. There are many to choose from, including the Federation of Master Builders, the National House Building Council and the National Federation of Builders. The key point is to do your research into the memberships that they have. In some cases, dishonest builders have faked memberships to trade bodies, so it's down to you to check online before you make any commitments.
9.      What Safety Rules Do You Have On-site?
Your builder is going to have a big responsibility when they start working on your home. A professional operation will be able to give you an honest answer about site safety. Ask them about correct Personal Protective Equipment (PPE), and how they plan to keep your property safe during the build. Ask how they will safely move materials through your garden to avoid damaging it as well. Safety should be their number one concern, which leads on to another important question:
10.  What Insurance Do You Have?
This is a huge question. Builders are obliged by law to offer public liability insurance, and employer's liability insurance if they have other workers on site. The minimum level of cover should be £2 million. It should also cover other aspects of work, depending on the project. Don't just take their word for it, ask to see certificates of insurance and check them thoroughly. If your builder tries to convince you otherwise, cross them off your list immediately. If they're willing to cut corners on insurance, what else are they likely to skimp on?
11.  How Busy Are You?
This might sound like a strange question to ask a builder but where you fit into their list of priorities can make the difference between a project lasting from a month to a year. If your builder is busy, that means they're good, right? They might be skilled at what they do, but if another project of theirs goes wrong, you might see a lot less of them than you hope. If they are stretching themselves across your job and a lot of others, it could be a sign they are out of their depth.
12.  Who Will Be Working on This Project?
You'll need to check that the experienced builder who turned up to give you an estimate will be working on the project themselves or providing a suitable replacement. Some builders price up a job and then sub-contract the work out to others who might not have the qualifications or experience you need.
A builder who tries to fob you off with unqualified contractors or uses your project to train their new apprentice could cost you a lot of money in the long run. Get solid confirmation that the people working on your project deserve to be there and will get the job done safely, on time and to an excellent standard.
Trade Associations and Trust
Builders know that one of the best ways to win customers is to show that they are trustworthy. One of the most visible ways to do this is to join a trade association. Tradespeople usually pay a subscription to get membership and are vetted to make sure they are qualified to join. When you're trying to find a good builder, look out for some of these accreditations:
Federation of Master Builders
Builders who are registered with the Federation of Master Builders have to pass regular inspections and agree to a strict code of conduct for building and renovating in the UK. They are able to provide customers with thorough guarantees and even a legal dispute service in case anything should go wrong. Most experts agree that this is the most trustworthy trade association out there. Unsurprisingly, builders who are members tend to charge the highest rates for their time.
The Association for Environment Conscious Building
If you're looking for professional builders with green credentials who will do a good job while keeping an eye on the impact of their building work, you need the Association for Environment Conscious Building. They promote sustainable building best practice, so if you want your new extension to have be low impact, you can use their network of approved builders.
The Guild of Builders and Contractors
Set up in 1992, one of the main aims of The Guild of Builders and Contractors is to continually improve construction methods and standards. Members have to have been trading for at least five years and must show a high level of competency in their chosen field just to join. Members at the fellowship level have to have been in positions of responsibility for at least ten years.
Many more trade associations are currently operating in the UK; these are just the tip of the iceberg. It pays to do your research if your prospective builder tells you they are a registered member of any trade association. You can look up member status on the association website or give them a call to ask more questions.
Red Flags to Help You Look Out for Cowboy Builders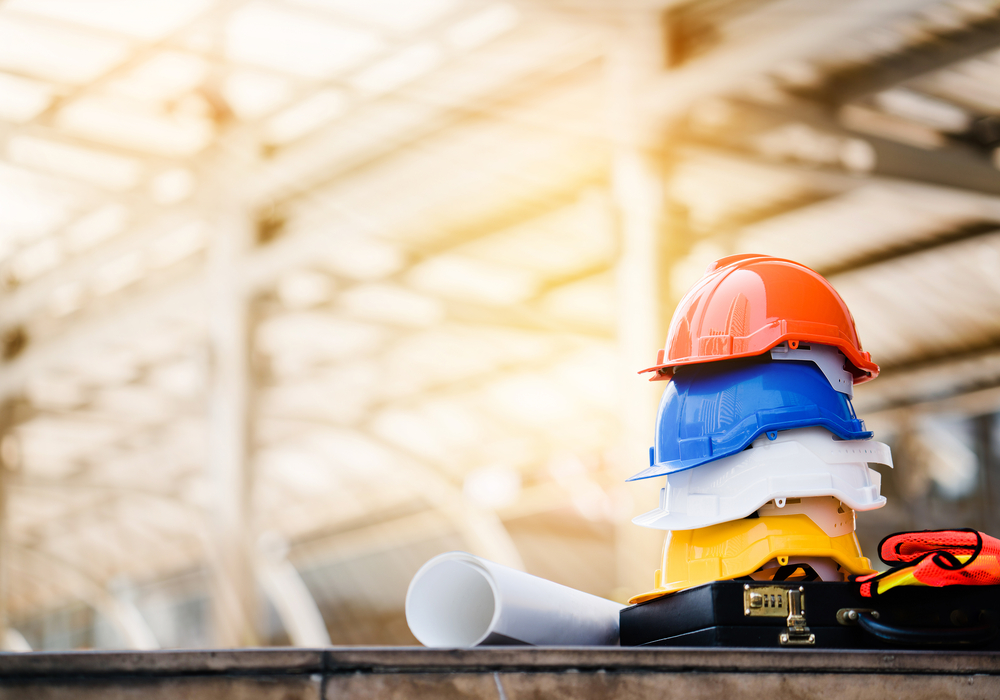 You're not an expert on builders. Why would you be? It's a technical profession full of terminology and busy people who don't have the time to explain every detail to you. So how are you going to tell the difference between a professional building company and a bunch of cowboys? Look out for a few of these red flags that should, in most cases, have you running for the hills.
They Don't Have an Address
A professional outfit will have a registered business address, or a builder's yard that they work from. If it looks like they work from the back of a van, they might not be completely honest. Check out any addresses they do give you as a dishonest builder might make one up.
A Rusty Van and Cheap, Dirty Tools
This isn't to say that every good builder out there has a brand-new van and tools straight out of the box, but it can be a good indicator of a few things. A profitable and successful business will invest money into its transport and the tools it needs to get the job done. Pride in their tools and van, and keeping them clean and serviced, is also an indication of a builder's pride in their work. If they don't care about their appearance, do they care about doing a good job for you?
Mobile Phone Numbers Only
A lot of the best builders out there spend hours a day on their phone, chasing materials and tradespeople around. However, a mobile number shouldn't be the only contact number for a successful building firm. Look out for an office landline number to call, and support staff who answer it. If the only contact you have is a mobile phone, how can you tell they are who they say they are?
Knocking on Your Door
Anyone who rings your doorbell to tell you that your house is about to fall down should be treated with a degree of suspicion. Finding a good builder is hard enough, so one who knocks on your door might not be the best around. If they tell you they've been working locally and have materials left over to do your house, thank them for their time and call a professional builder instead.
They'll Do It for Cash
As tempting as it might be, a builder who quotes you a low price, for cash only, might be avoiding paying VAT. In fact, any builder who doesn't charge VAT should be avoided. Working "off the books" might seem like a good idea to save money on a project, but what if something goes wrong? You have no guarantees and no way of recovering your money.
No One's Perfect
You could follow all of the advice in this guide, and still find a builder who takes ten tea breaks in an afternoon and several months to finish a small job. Or you might be lucky and find a good builder without checking their background and previous work.
However, by thoroughly researching your builder, asking them right questions and not being afraid of telling them that you expect a high standard of work, you can hope to avoid the cowboys and find someone who will do a good day's work when it comes to transforming your home.