Your bedroom is the room in the home where you relax and unwind after a busy day.
It should be your sanctuary and boost your mood, which is why you need to pay attention to bedroom lighting.
Your bedroom lights will be different from the lighting that's in other rooms in the home, such as your home office or kitchen where you want brighter lights.
Why is bedroom lighting so important?
You want your bedroom lighting to be soothing and easy on the eyes, otherwise you won't enjoy spending time in this room or be able to relax.
That said, you also need to consider choosing lighting fixtures based on the style of your room. Nothing can transform a bedroom faster than a gorgeous light fixture!
With that in mind, let's explore how to pick the perfect bedroom lights.
What Are The Different Types Of Lights That Work Well In Bedrooms?
It can feel overwhelming to know what lighting to use in the bedroom.
So, let's take a look at what options you have at your disposal and when to choose them.
Desk lamps. These are great for tables if you like to do some writing or reading in your bedroom, but you can also put them on your side table(s). The benefit is that you can click them off when you're already in bed, so they're convenient.
Floor lamps. These are lights that are quite large and you can find them in various styles and designs. They're ideal for empty areas in your bedroom and work well in corners.
Recessed lights. These work well to give you subtle lighting in your room so that your bedroom feels cosy. They're especially useful for low-ceilinged rooms.
If you have a high ceiling in your bedroom, a chandelier can fill the space and add a touch of drama to it. However, always install chandeliers with a dimmer switch so that the lights are not too harsh, which is what you want to avoid.
Pendant lights. These lights are decorative while also giving you light in an area of the room where you need a bit more of it. They can also be used instead of bedside table lamps or wall sconces.
You can even install them above the foot of your bed or table, but make sure that they're high enough so they don't get in the way.
These are useful because they make use of wall space so you can install one on either side of your bed instead of having to take up floor space with floor lamps or side tables upon which you'd place lamps.
How To Add Lighting To Your Bedroom
To get the perfect bedroom lighting, you need to consider some important tips. Now that we've looked at what some common lighting options are for your bedroom, we'll show you how to use them in the best way.
Choose Three Layers Of Lighting
The three-layered approach to bedroom lighting is the same one you'd use in other rooms. It helps you to choose different lighting for different areas of the room, depending on your needs.
So, you'll have these three layers:
Ambient lighting, which will be like natural sunlight. It should be gentle.
Accent lighting, which highlights any specific areas or items in the room, such as a beautiful piece of artwork.
Task lighting, which you'll need when doing certain activities, such as reading or writing.
A combination of these lighting layers will give you everything you need in your bedroom.
So, to see how you'd use these layers of light, an example of ambient lighting would be to have dimmable light switches for your main bedroom light, an example of accent lighting in the bedroom would be side-table lights that highlight the artistic headboard, and an example of task lighting would be a table lamp that will provide you with enough light at your desk when you need to read or study.
Consider Flush-Mount Light Fixtures
These fixtures are placed on the ceiling and usually have a decorative glass covering the lightbulb. Choose designs that work with your bedroom's style, but consider frosted glass so that the light won't create a glare.
In addition to that, a lighting fixture that has a covered base will be good to prevent you from looking up at a harsh lightbulb when lying in bed.
Go Trendy With Pendant Lighting
Pendant lights can be great in the bedroom, where they look beautiful over the bed or other furniture.
These can be full of flair to make a statement, which is perfect in minimalist bedrooms, or you can pair them up to create symmetry, although bear in mind that symmetry with your lighting isn't crucial in your bedroom.
You can also mix and match lots of different types of pendant lights.
Go Big With Chandeliers
Chandeliers can be used in a variety of ways in the bedroom, but bear in mind they work best with high ceilings so they fill the space and make it a bit more intimate.
In a smaller bedroom, your chandelier should be no larger than 20 inches in diameter while in larger bedrooms they should be no larger than 30 inches in diameter.
Avoid using chandeliers that are too intense or harsh as you want a soft, diffuse light in the bedroom.
Define Areas With Recessed Lights
Recessed lights are perfect for the bedroom, not just because they don't get in the way or take up space, but also because you can use them to separate areas, such as a sitting area and sleeping area.
Just make sure you use a dimmer with these recessed lights so that they are gentle on the eyes, especially at night.
Choose Bedside And Floor Lamps
Both of these options work well to illuminate areas of your room. If you choose floor lamps with adjustable heads you can use these to shine light into a certain area of the room, which is a great way to ensure more flexible lighting options.
When it comes to bedside lamps, they should be a few inches taller than your nightstand. This ensures that the light won't get into your eyes, while still giving you enough light you need.
Make Your Bedroom Lighting Disappear Into The Decor
This tip is focused on decor, but if you want a stylish bedroom it's a good one to bear in mind. You can find light sconces that look like other items, such as balloons or flowers.
They're great when placed above your bedside tables as they'll turn regular lighting fixtures into decorative items, while also ensuring your lights fit in with the rest of your bedroom's design.
This is perfect for contemporary bedrooms, especially if you don't want a standard or commonly-used type of lighting fixture. These lights will also make a wonderful statement in minimalist bedrooms.
What About Lighting For The Guest Bedroom?
You can go ahead and follow the same tips that we've covered in this article when choosing lights for your guest bedroom.
However, if you want something cost-effective and a bit more practical, then consider these tips:
Since the guest room is smaller than the master bedroom, you should consider what you'll use it for when you don't have guests sleeping over at your house. For example, does it work double duty as a home office?
In that case, you'll want to ensure you have lights that will enable you to work comfortably, such as in the form of table lamps and recessed lighting.
Consider the comfort of your guests. A few basic touches to your guest bedroom will make it comfortable for guests, such as bedside lamps or sconces.
Opt for swing-arm sconces so that guests can direct the light, such as if they're using devices or reading in bed. A floor lamp will also work well as accent lighting.
Related Questions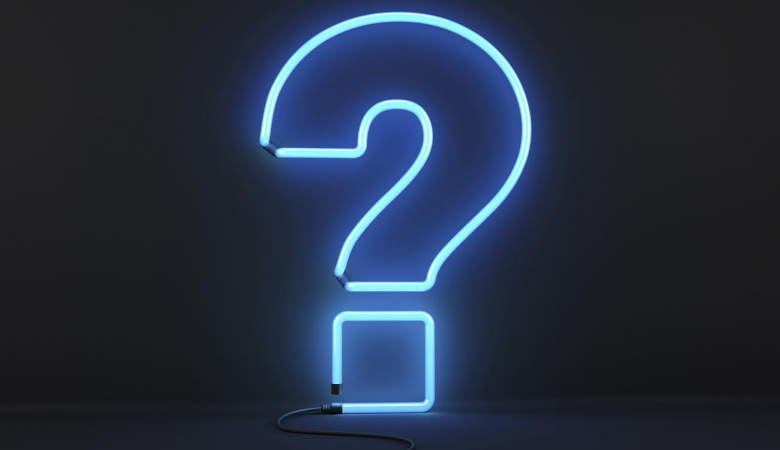 How bright should bulbs in your bedroom light fixtures be?
You should aim for bulbs that have between 2,000 and 4,000 lumens, but it's good to consider if this is too bright or not bright enough depending on your needs. For example, in your reading nook you might need something brighter.
What bulb colour is best for the bedroom?
You should avoid blue and white colours because these can make you feel more alert. Yellow or orange tones are better as they're warmer and gentler. They also don't interfere with your body's melatonin production.
Conclusion
Your bedroom shouldn't have harsh lighting.
The lighting fixtures that you choose for this room in your home can help you relax while also elevating its decor and design.
In this article, we've provided you with various bedroom lighting designs and ideas so you can feel comfortable and cosy when you enter your bedroom at the end of a long day.
Resources
TheSpruce.com
ElleDecor.com
YLighting.com