Whenever you buy a household appliance, it's essential to choose one that's from a reputable brand.
Two of the top contenders are Shark and Dyson.
Are Shark and Dyson the same company?
No, they are different, but they're both two of the best companies that manufacture vacuum cleaners.
With that in mind, let's explore what Shark and Dyson are all about, as well as which one you should choose.
A bit later in this article, we're going to be comparing them specifically when it comes to their vacuum cleaners as this seems to be a hot topic for consumers.
Shark Vs Dyson: What Are They?
What Is Shark?
SharkNinja was developed by SharkNinja Operating LLC, and it's renowned as being a pioneer when it comes to small household appliances as well as cleaning solutions.
It's focused on innovation and has developed cutting-edge and powerful home appliances for people all over the world.
SharkNinja was founded by Mark Rosenzweigh and began in Montreal, Canada. The company now operates from Needham in Massachusetts.
You can find SharkNinja products in specialty stores, through big-box retailers, or by shopping for them on the SharkNinja website. The company offers a variety of home products such as steam mops, hard-floor cleaning systems, vacuum cleaners, and kitchen appliances.
SharkNinja started as a company with the name Euro Pro. This was a family-run business that began over a hundred years ago, and it was a popular name in the European market but it mostly offered sewing machines to the public.
In 2015, the name Euro Pro was replaced by two other brands – these were Shark and Ninja, but the name SharkNinja was chosen as an amalgamation of both.
The company has three trademarks: Shark, Ninja, and SharkNinja. Shark is a producer of small household appliances and cleaning solutions. SharkNinja's products are focused on efficiency and innovation. The brands offer great competition in the market.
SharkNinja became popular and was even able to overthrow Dyson to become the leader in vacuum cleaners!
What Is Dyson?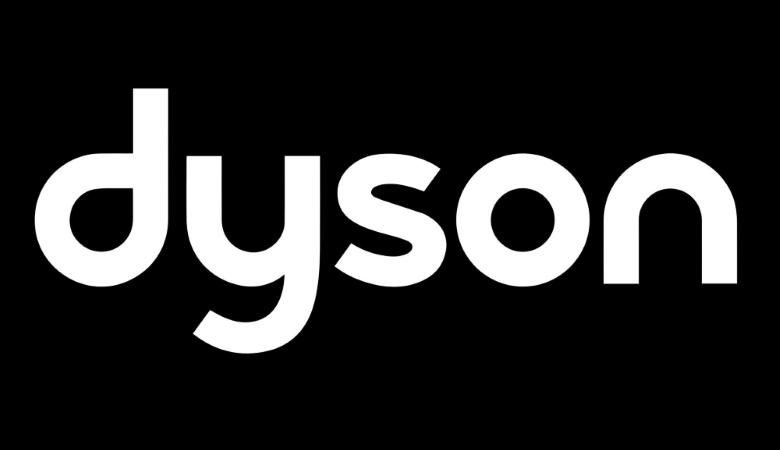 Dyson is a British company that operates under the name Dyson Ltd.
It was established in 1978 by James Dyson and has expanded to be one of the best technology companies, operating in over 65 countries.
It manufactures a range of products, such as bladeless fans, heaters, vacuum cleaners, and hand dryers.
James Dyson is the person who invented the world's first bagless vacuum cleaner after he'd been using his vacuum cleaner and grew frustrated with how its bag was being clogged with dust.
Since those humble beginnings, Dyson has been named one of Fast Company's Most Innovative Companies.
This is as a result of some of its inventions, which include a hair dryer called the Supersonic that leverages stabilising machines which were originally used to put nuclear weapons together.
Another invention that has grabbed people's attention is the company's $550 curling iron that uses aerospace physics to heat up people's hair without burning it and it took $31 million to develop!
Shark Vs Dyson Vacuums: Which Ones Are Best?
While both companies have different types of products that they offer to the public, usually they are pitted against each other when it comes to their vacuum cleaners.
It's not always easy to know if you should purchase a Shark or Dyson vacuum cleaner, so let's take a look at how they fare.
Shark vacuum cleaners include stick, robot, upright, canister, and handheld cleaners. Their vacuums are meant to be unique and as user-friendly as possible, with some being able to bend in half so that you can clean with them and store them easier.
By comparison, Dyson also offers a range of vacuum cleaners, such as robots, canisters, sticks, and handheld vacuum cleaners. One of their best offerings is their range of cordless stick vacuums that are known as the V-series.
In order to properly compare the two, we should look at what makes them popular. So, let's compare Shark Vs Dyson vacuum cleaners when it comes to cordless, and other, vacuum cleaners.
Shark Vs Dyson: Cordless Vacuum Cleaners
Right off the bat, Shark cordless vacuum cleaners are more affordable than Dyson products – you can expect to pay between £200 and £500 for them, depending on the model you choose.
They have some interesting features to make using them more comfortable, such as swappable batteries, LED headlights, and flexible hinges. They can be used for a maximum runtime of two hours and 22 minutes, and have a dust bag capacity of 1.6 litres.
Dyson cordless vacuums have lots of nifty features to make cleaning your house easier. These include auto-clean mode, digital display, and dust-ejecting bins.
You can expect to pay between £250 and £650 for Dyson cordless vacuum cleaners and they have a maximum runtime of one hour and 16 minutes as well as a dust bag capacity of 0.9 litres.
The Winner: Shark
Shark comes in first place when it comes to cordless vacuum cleaners because of how it offers quality features at a more affordable price. If you have a large house or you vacuum your place regularly, you'll love that it has a greater dust bag capacity and longer runtime.
Shark Vs Dyson: Corded Vacuum Cleaners
Although Dyson is no longer selling their corded vacuum cleaners, you can still find some models that are available.
But, how do they compare against Shark?
The price range of models from both companies can be bought for between £200 and £400.
The features you can find on Dyson corded vacuums include low noise, allergy filtration, and cyclone technology.
This technology is at the centre of the company's mission, with cyclones capturing and removing microscopic particles and preventing dust from clogging the filter. That means that the effectiveness of the machine won't be compromised by a lot of use.
These vacuums have an average capacity of 1.68 litres and weigh around seven kilograms.
What About Shark?
Shark corded vacuum cleaners, which are sold at around the same price as Dyson ones, weigh around 6.5 kilograms and have a dust bag capacity of 2.2 litres, so again they're better in that category than Dyson vacuum cleaners.
When it comes to their features, Shark vacuum cleaners have LED headlights, allergen filtration, and a lift-away canister.
This feature scores Shark some good points because it enables you to hold the dust canister while you use the flexible tube when vacuuming hard-to-reach spots, like on the stairs.
Shark Vs Dyson: Which One Is Right For You?
It can be difficult to know if you should choose Shark or Dyson vacuum cleaners.
Usually, it comes down to the features you most need.
Shark 
If you're looking for an upright vacuum cleaner, you should choose a Shark vacuum cleaner instead of a Dyson model. This is because it's more durable. Approximately six percent of the company's upright vacuum cleaner models require repairs, while 13 percent of Dyson vacuum cleaners do.
If you have to clean up pet hair when doing the vacuuming, you should choose Shark vacuum cleaners. This is because some Dyson vacuum cleaners are susceptible to becoming clogged or they have dust cups included in their design that are difficult to clean.
Dyson 
If you're looking for a bagless vacuum cleaner, a Dyson is your best choice. When it comes to bagless canister vacuum cleaners specifically, the Dyson's ball multi-floor model was rated as more popular than Shark vacuum cleaners.
It also fared better when compared to other Dyson models, such as the ball compact animal models.
Best Features
What Are The Best Shark Features?
Some of the best features you can find in Shark vacuums include the following:
"Duoclean" technology
This is a feature you'll find in the latest Shark models. It includes a counter-rotating brush bar in the main floorhead of the vacuum cleaner so that you can collect large debris and very fine dust on a variety of floors.
Flexology
This refers to a flexible hinge that's inside the cleaning tube of the vacuum cleaner. It enables you to move the vacuum cleaner underneath furniture to make using it much easier. It also means you can fold the vacuum cleaner over so that you can find storage places for it.
Lift Away
This allows you to detach and lift the dust container so that you can clean hard-to-reach spots, like on the stairs.
LED Headlights
Having headlights on your vacuum cleaner helps you to find every bit of dirt to clean. They also come in useful when you have to vacuum on cloudy days or in dark corners of the home.
Anti Hair Wrap
This is a comb at the back of the floorhead of the vacuum cleaner that pulls hair from the brush bar and moves it into the unit's dust container. By preventing the brush bar from becoming tangled, this means your vacuum cleaner will have better suction.
What Are The Best Dyson Features?
Ball Technology
This makes it easier for you to move the vacuum cleaner around when vacuuming the house. It contains a ball that rotates in every direction without you having to put in much effort to move the vacuum cleaner. It's got a low centre of gravity to keep the vacuum cleaner upright.
Radial Root Cyclone Technology
This makes use of 12 compact cyclones to increase airflow and enable the vacuum cleaners to collect microscopic dust. You can find some Dyson models that contain Two Tier Radial Cyclone technology, which makes them even faster with enhanced airflow.
HEPA Filters
HEPA stands for high-efficiency particulate air, and it refers to filters that can eliminate 99.97 percent of airborne particles which are as tiny as 0.3 micrometers. This means that they are capable of cleaning pollutants like allergens and dust particles from the home.
Reach-Under Tool
Dyson cordless vacuum cleaners have a reach-under tool that twists, bends, and extends so that you can remove dust and other debris from hard-to-reach places.
Bagless Cleaning
The bagless cleaning system of Dyson vacuum cleaners is what has made Dyson cleaners so popular. Dirt enters the canister directly instead of having to enter a bag. Since you don't have to buy and replace vacuum bags, you can save a lot of money.
Hygienic Dirt Ejector
This is a silicone collar that slides into the dust container so that dust and debris can be pushed out. This prevents you from having to put your hands inside the bin to remove any leftover bits.
Related Questions
What are the warranties for Shark vs Dyson warranties?
Shark and Dyson vacuum cleaners offer five-year warranties, which is quite special considering that most vacuum cleaners will offer a two-year warranty at best. 
How long do Shark vs Dyson vacuum cleaners last?
 Shark vacuums tend to last between five and seven years, while Dyson models will last between seven to 10 years.
Conclusion
If you want to purchase a vacuum cleaner, you'll want the best – and that's why you'll have to choose between Dyson and Shark models. These companies are both strong and popular, so it's not always easy to know which one to go with.
In this article, we've looked at both of their company descriptions, special features, and other information you need to know about them so that you can choose the best vacuum cleaner for your needs.
Resources
FastCompany.com
Which.co.uk
PrimeReviews.org